La Noire de… [Black Girl] (1966) Ousamane Sembène directs the elegant dressmaker Mbissine Thérèse Diop in what has come to be recognized as the first "  Sub-Saharan African film by an African filmmaker to receive international attention." Winner of the Prix Jean Vigo for best feature film, Sembène dramatizes the conflict between French colonialism and Senagalese traditions, through a symbolic tribal mask.
 
The mask that Dr. Alex Darkwah left me
Hangs in my apartment living room
In memory of friendship
                    from a Ghana king's son
Whose wife and daughter perished
                    in a Paris car crash
And whose beloved son died from cancer
In America, where doctors couldn't save him.
I hope this mask exudes kindness and good will
From melancholic eyeholes,
               yellow shield emblazoned,
Mocking purple eyebrows,
              so boutique in tiki
That he could have found it in a thrift store
For all I know, and given as a practical joke.
 
[ART: "Age of Anxiety" by Aida Muluneh]
I was one of the few whites who talked to him,
But now my nation has been stripped naked
And there is no longer any pretense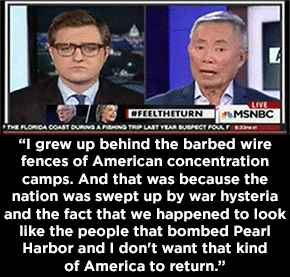 of safe haven

For talented Third World linguists

And athletes,
         revising Holy Scripture
With black Africans
         as Egyptian pharos
mummified within pyramids.
[ART: "Conversation" by Aida Muluneh]
In France, Liberté, égalité, fraternité
Were opening acts of la Résistance,
But rising tides leave us all
              trapped in occupied
Territories, colonial
               ochre in the dark,
Nameless as ebony beauty.
Genuine in her sincerity.

[ART: "City Life" by Aida Muluneh]
Madame says The Riviera
But first make rice with peanut butter
Madame says Why are you
               all dressed up,
In pearls to mop the floor?
Get used to Madame. What are you
               without a passport?
A letter from your mother


 that you cannot read?
Dakar blood drains a French bathtub.
 
[ART: "Romance Is Dead" by Aida Muluneh]
I think Alex Darkwah disagreed with Sembène:
Tribal kings and their sons have little use
         for Marxist critique.
             
Their privilege is a function of social class
         more than of color.

The body of earth has as much soul as a warrior
Who builds face from failure,
         hollowed out so any child
Can observe the world through wooden keyholes.
 
[Disposable Poem February 24, 2017]
Dr. Mike
A.O. SCOTT: CRITICS' PICK
FILM ANALYSES
 
 
Film Review: Black Girl by Marcia Garcia