Mr. Peabody and the Mermaid (1948) Nunnally Johnson adapted this "fish-out-of-water" tale about a man (William Powell) who catches a mermaid (Ann Blyth) with whom he falls in love. Irving Pichel directs this fable about male mid-life crisis, with Irene Hervey as the jealous wife, Andrea King as a scheming seductress, and Clinton Sundberg as a hypochondriac forbidden tobacco and alcohol.

Coral reefs whiten from acidification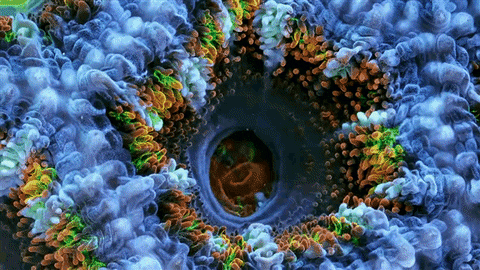 As waters warm to devastate algae.
A Syrinx aurora of luminous vision
Serenades sailors on the dying sea.

These were the origins of all men
Who crawled to land from grim reality.
On the flash of a beautiful fin,
A silent mermaid fans fantasy.
 
At sunset beneath palmetto trees,
The Caribbean carols fifty.
Supernatural kisses bring to its knees
Melancholic mortality.

One seashell comb remains above.
There is no drowning except in love.
[Disposable Poem April 4, 2017]
Dr. Mike