Curse of the Faceless Man (1958) Edward L. Chan directs this drive-in B-Horror version of The Mummy, this time with a reawakened id of a gladiator who perished during the volcanic destruction of Pompeii while trying to save his aristocratic mistress. Now stone-encrusted, this creature seeks out the reincarnation of his lost love in an artist who paints from her repressed memory the image of a man in bondage. Jerome Bixby penned one the tackiest screenplays, all of whose flashback sequences to ancient times were cut due to budget constraints, and replaced by an unaccredited voice-under narrator explaining what is already clear visually. Elaine Edwards plays the psychologically traumatized blonde whose cure requires being abducted and carried back to the sea. As one of the scientists says, "The fools! Here we are so close to solving the mystery of life and death, and they worry about their precious laws."
The Wolf is loose, the Eastern bloc
Is his to police unilaterally,
Seize Crimea's shipping dock,
And grant Chechnya impunity.

Purged of all identity,
This shape-shifter shadows
His spies clandestinely,
Vetting venom from volcanoes.
A golem of Etruscan past
Could be CIA or KGB,

Whichever acronym pays the most
 
To master masculinity.
 
Scorpions spew a lethal dose
From fallen empires' regality
To weave a wasted winter-ghost
Against changing sexuality.

Let the West push bourgeois tolerance
In rest rooms through legal decree,
The Orthodox East bleeds abhorrence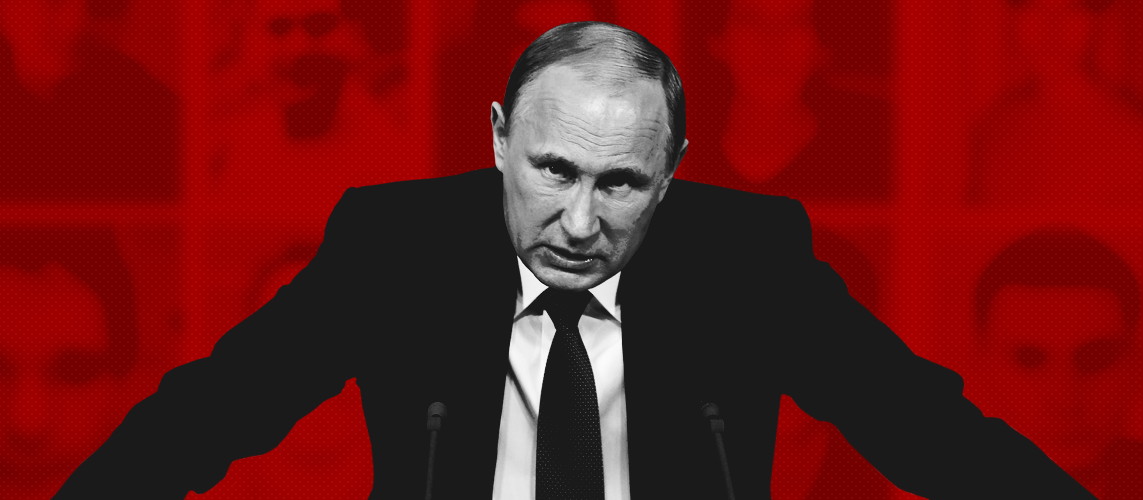 In labor camps for homosexuality.

   
                                        
[Disposable Poem April 23, 2016]
Dr. Mike