Dalí's Greatest Secret (2013) Paul Perry wrote and directed this documentary that focuses on Salvador Dalí's commission to paint the first vision of Fatima, The Vision of Hell. Conceived by John Hartford of the Blue Army as publicity celebrating the Vatican's proposed 1961 disclosure of the secret third vision, the painting, over which Dalí struggled for several years, shocked and disconcerted church leaders, winding up hidden for 30 years under a nun's bed. For Dalí, however, this was a personal testament to his conversion to Catholic mysticism. This documentary also takes note of Dalí's later paintings, which centered on Christian themes of crucifixion and resurrection.
Escargot forks pry
Each soul's shell
For the sinful eye
That dwells on hell
Abandoned to the curse of history
Rapture in aesthetic mystery.

Vivid orange and yellow
The sun spurts its dredge
Of bitter morello
Across the lower edge 

Redeemed by benign enigma

Of Our Lady of Fátima.

Her halo fills with sail
Around her pastel robe

Dalí feels like a snail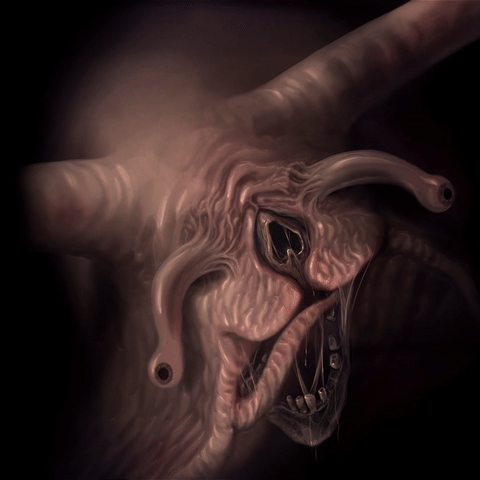 Smaller than a microbe He struggles with the wounds of prophesy
To preserve his intimate ecstasy.
 
As publicity's terrors
Encourage his impish gadfly
A vision box of mirrors
Conceals the Castle of Ourém
Between communist atheism
And childhood's Catholicism.
 
Dalí has safely hidden
His face and his moustache

For Gala to have risen
From her urn of ash
Nuclear mysticism tracks
Earth's eggshell as it cracks.
[Disposable Poem February 24, 2018]
Dr. Mike