Egon Schiele: Death and the Maiden (2016) Dieter Berner wanted young people to play young people, and cast the male model Noah Saavedra as Schiele even though "he couldn't memorize two lines." Subtler and more dynamic performances characterize Maresi Riegner as Gerti, the sister, and Valerie Pachner as the devoted Wally, perhaps due to Hilde Berger's script. Certainly the costumes, cinematography, and reproductions of Schiele's art make this shadowy, candlelit biopic interesting if not convincing.
*
When she bleeds, she is his sister, both petals
Bruised and rising, the peach pit hard inside,
Determined to mine diamond needles
Along his crown, never to be his bride.
 *
When it comes to nudes, invite the children,
Adolescents from some bourgeois valley
Where a judge burns erotic devotion.
The price of sex is death. Farewell, Wally.  
*
Beyond life remains the art: gaunt females

Shudder, return the stare in anguish, glint
Contorted as in pornographic tales
Etched to shock his surrogate father, Klimt,
 *
Puberty weaves a wavering psyche,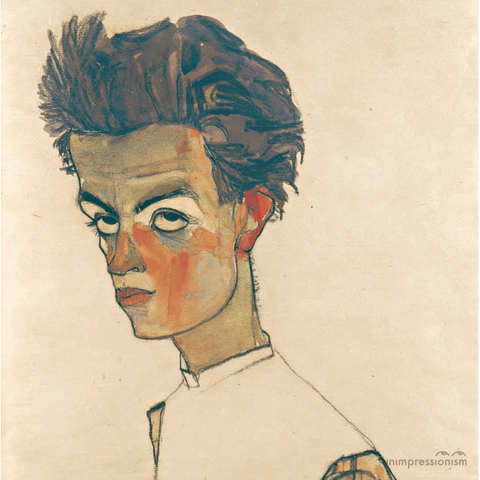 But war fever snuffs hope for family.

Dr. Mike
[November 21—24, 2018]