Faces/Places [Villages Visages] (2017) Documentary filmmaker Agnès Varda joins forces with instillation photographer J. R. on a road trip across France, visiting coal mines, stockyards, factories, farms, and enlarging photographic images of the people who live and work there, to plaster across buildings, silos, train cars, crates, etc. The impermanence of art is J. R.' s theme, as the ocean washes away his enlarged image on an abandoned German bunker. The love of human faces is Varda's theme, honoring whomever she meets by chance and which leads her, despite glaucoma, to try to persuade J. R. to take his glasses off.
The bell ringer ropes an ancient sound down,
While villagers party though a ghost town.
 
Without names, these miners voice a mute psalm,
These women labor in a stoic calm.
 
Enlarging faces won't preserve acclaim
Unless someone can name those in the frame.
The tractor cab keeps its farmer airborne.
Increased production means goats without horns.
If there is no upward mobility,
Then what use is all this democracy? 
But then a postman delivers fresh fruit
And the vagabond artist displays his loot.
 
Retirement's cliff at each intersection,
A stinkfilsh eye bloats from its injection.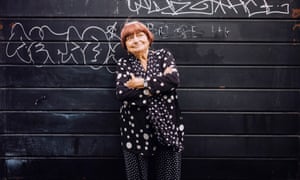 Through special lenses, you can barely see
Letters ring the National Library.
 
"À la Ville de Douarnez."  The past is no friend.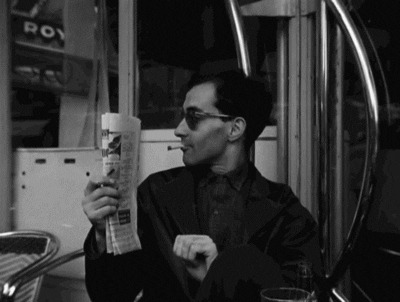 Let young keep the old from accepting the end.
 
Ephemeral art imprints where the sea
Erodes all traces of humanity.
 
Salt dreams, brighter than a poem's lifespan.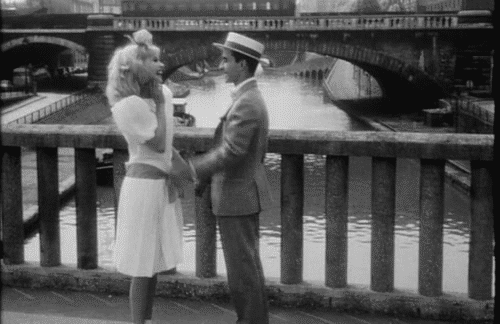 I am only human, only human.

[Disposable Poem December 6, 2018]
Dr. Mike