The Incredible Shrinking Man (1957) Jack Arnold cunningly trimmed and directed this stunning adaptation of 1950's male anxiety, from a novel by Peter Matheson, now without the obvious sexual issues and the creepy pederast. Instead, a giant cat and giant spider provide the terror for Grant Williams, whose credible performance should have earned him an Academy Award.  
Officials strike a pose on climate change
Within teeth of an excavated fish,
Their prehistoric gasps for air more wish
Than an actual energy exchange.

Mongrel nomads storm borders for shelter
From an environmental inversion:
Rain bombs, transubstantial radiation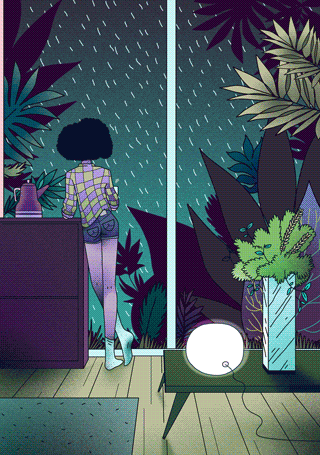 Sunflowers bleed to poison the water.

Some version of the self might be reborn
Hieroglyphs of algorithmic codes,
Embedded wounded cries in the lymph nodes
From space junk airborne above earth's blue horn.

Nature has had enough Anthropocene
And seems to be scrubbing the planet clean.
[Disposable Poem November 16, 2021]
Dr. Mike